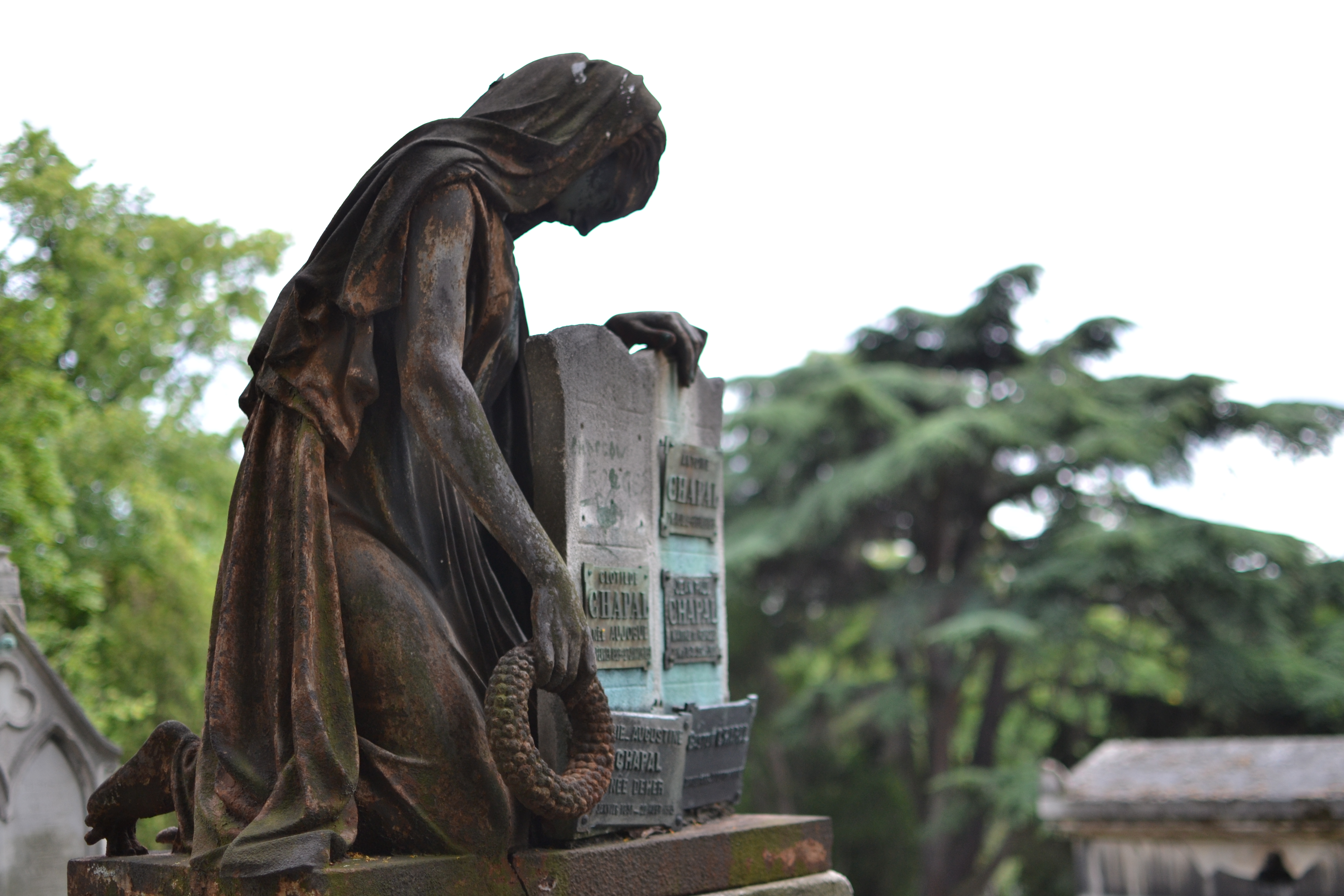 Five days isn't really enough time to eat all that France has to offer, but we gave it a decent shot. Croissants, crepes and confit duck. Steak au poivre, frites, cassoulet and baguettes. Then there's the macarons and pain au chocolats. Cheese, barely needing a mention, included Roquefort, St Agur, fig chevre and brie.
The problem of two days in Paris? Finding an appetite for as much delicious food as possible.
Whizzing around Paris
Getting on a bike, a Velib hire bike, is the quickest, cheapest and best way to see Paris. Suddenly getting from the 11th to the Champs Elysees feels super easy and quick, with the added bonus of seeing the streets of Paris and being able to stop on a whim. Thought Montmartre was far away? Not by bike.
A day of hire costs the same as a single ride on the Metro ($1.70), as long as you never keep a bike for more than 30 minutes.
The trickiest part is working out where to drop off and pick up bikes – easy if you have data on your mobile and the app. Otherwise, once you find one station, it can tell you where more are located. They're all over the place, but at peak times stations like the ones near Champs Elysees can have no spare racks so you need to stalk out prospective renters and nab their spot.
Paris drivers and pedestrians seem to think of bikes as equals – a crazy idea if you're used to Sydney traffic. It means even inexperienced riders can meander around knowing the cars will go around.
Lastly, don't be surprised that the bikes are not fit for the Tour de France – you'll find ones where the seats won't adjust, the gears leave you free-pedalling, or strange noises come from the wheels. Luckily the streets of France are flat and slow enough for it to not be a problem.
Paris, new finds
Of course, to enjoy Paris one needn't do much more than wander the streets, pop into a museum and eat some cheese. But here's a few new things I enjoyed this time around:
Rue de Charonne. A winding narrow street of shops and cafes that went from our hotel to Rue du Faub Saint Antoine. We ate at Chez Paul, looked at graphic novels in Librairie de la Bande Dessinee and I bought sandals from La Botte Gardiane.
Voltaire produce. Just up from the Voltaire roundabout on Rue de la Roquette is a good strip of produce shops for the perfect picnic. The cheese shop lady has no patience for people who can't speak French, but nonetheless, she put up with my cobbled together pronunciation and pointing and I left with cheese. There's a fruit and veggie shop where I found delicious mini-roma vine ripened tomatoes and our, oh, fifth punnet of raspberries for the trip. The charcuterie woman had plenty of patience for my non-existent French and even spoke some English. The shop was a dark den of cold cuts, fresh livers and even pots of mash potato. Next door is a patisserie with giant macarons.
Local pharmacies are a wonder of natural French cosmetics, as well as helpful and knowledgeable people. I rate a decent pharmacy way above a visit to Sephora. This time I discovered Patyka and rediscovered Caudalie and Klorane.
Père Lachaise Cemetery is a beautiful spot for a walk on a sunny afternoon. Plenty of famous people are buried there (Jim Morrison, Chopin, Bizet, Edith Piaf, Oscar Wilde), but I decided to wander around without seeking them out. There are massive family graves, forgotten graves and more recent graves. A walk to the top of the hill has a lovely view over Paris but that was where my visit ended – the bell rang saying it was 5:45pm so the gates would close 15 minutes later.
A train to Toulouse
We hit it off with Toulouse right away. Arriving at lunch time, we meandered through the winding streets eventually coming upon a leafy square of cafes south of Capitol. Sitting down to salads and a beer in the balmy afternoon, it suddenly felt like we were really on holidays. Of course, I wondered who all these other people were – presumably locals – who were also eating, drinking and smoking their way through a Thursday afternoon. Gotta love the French and their respect for socialising.
It's a small but vibrant city, slightly multicultural and a university town. It's ever so slightly grungy rather than refined, and it feels like there's a sense of purpose to the town – not tourism or oldies retiring in the south of France.
Top picks
Stop for lunch, a coffee or beer around the square where the Le Wallace cafe area.
Les Abattoirs is a contemporary art gallery in a building which was previously an abattoir. The works were mostly large and interactive, taking up a whole room and submerging the viewer in an experience. It was more fun than chin-stroking.
Velib bikes. Toulouse has a bike hire scheme that works in just the same way as the Paris one. Most of the city is walkable, but a bike is the best way to see lots of the city, the riverfront and get across to the bridge to the contemporary art gallery. There are a number of winding narrow streets in the city centre where there are too many pedestrians to make cycling there worthwhile.
Le Bol Bu. Eat crepes, drink tea, generally feel cosy in a ramshackle tea shop with an extensive crepe menu.
Stay at The Lofts. It's a five minute walk from the centre of town, but it's worth it. Great design, lots of space and an amazing view over the city from 18 floors up.
Go to Victor Hugo Market. Struggle with your French to pick out some cheese, salami, a baguette and some delicious berries. Be in awe of what confit duck looks like before it is roasted (covered with a thick slather of fat), and generally be jealous of the huge amount of produce available everyday under the one roof. OK, sure, if you're from Adelaide or Melbourne you probably won't be as jealous as Sydneysiders.